Hallo Francois Vleminckx,
Je bent uitgenodigd voor het volgende evenement:
NIKON 100TH ANNIVERSARY
JOIN OUR 100TH ANNIVERSARY CELEBRATION

Dear Partner,
You are invited to celebrate our 100th anniversary.
Discover 29 historic cameras and take a leap to the future with Nikon Robotics.
Please register to confirm your presence.
---
Agenda 2nd October 2017:
18h00 welcome drink
19h30 dinner
Het evenement wordt gehouden op de volgende tijd, datum en locatie:
Maandag 2 oktober 2017 van 18:00 tot 23:30
Kasteel van Groot-Bijgaarden
Isidoor van Beverenstraat 5
1702 Dilbeek
België
En ook bij de voorstelling van de nieuwe Nikon D850:
You are invited to the following event:
Only registered invitees will be granted access.
Agenda 2nd October 2017:
12h00 - 16h00 :
Touch & Try desk
Nikon historic cameras
Nikon Robotics
Workshops 'Fashion Photography' by Sophie Rata:
12h15 - 12h45
12h55 - 13h25
13h35 - 14h05
14h15 - 14h45
14h55 - 15h25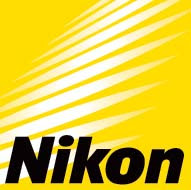 We hope you can make it!
Cheers,
Nikon Belux